Orlando villas direct from owners, VR360 has over 950 vacation rentals to choose from. When you first start looking to book your next Orlando holiday it can seem a little overwhelming. There are hundreds of different communities all close to the Orlando theme parks so how do you choose?
With over 950 Orlando villas direct via the owners on our website we recommend you write down the main things you are looking for. This will help you narrow your search very quickly and get to the homes that suit your needs.
How to rent Orlando Villas Direct
Below is a list of things to help you rent Orlando villas directly from the owners.
1. Try to have specific dates in mind and check that the flights are available and within budget. There is no point emailing loads of owners about dates only to find the flight prices are too high for your chosen dates.
As there are now fewer airlines flying from the UK to Florida the prices have unfortunately gone up. You can still get reasonable flights if you try to avoid the busy school holiday. Another option is to wait until British Airways or Virgin Atlantic have a flight sale which they do 2-3 times a year.
Book your Orlando flights in airline sales!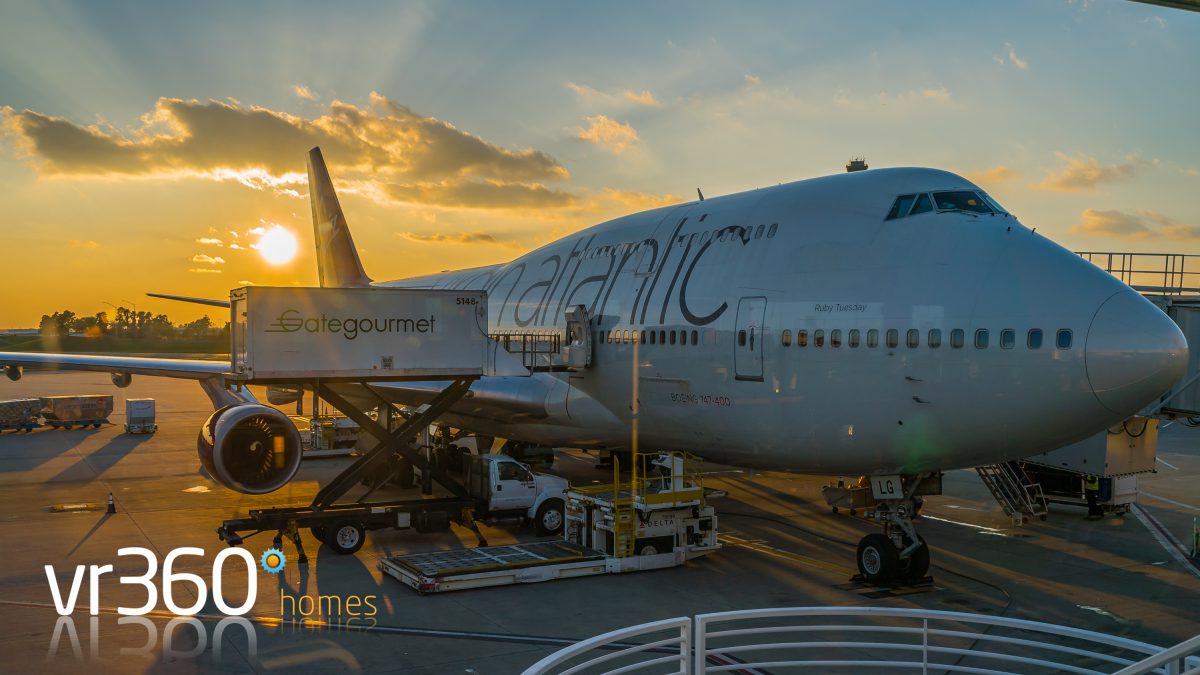 If you sign up to their Facebook and newsletter pages you will get notified when this is happening, it could save you a small fortune.
Over the years I have always booked direct with the airlines. I haven't found travel companies able to beat the prices of booking direct with the airlines. Furthermore if you need to change your flight this is much easier to do directly with the airline rather than via a travel agent.
2. Find out how many people are going and try to work out the sleeping arrangements. That will give you an idea of how many bedrooms and bathrooms you will need. Ask everybody if they mind sharing a bathroom with other members of the group. This will make the time in the villa much less stressful if you aren't waiting to use the bathroom!
If you require 3 double bedrooms, you will need to be looking at 5 bedroom villas and above. Most of the 3 and 4 bedroom Orlando villas have 2 doubles and two twin bedrooms.
Be polite when asking for a discount!
3. When booking Orlando villas direct with the owners be realistic with your budget. We have villas from £500 – £5,000 per week. But don't expect to get the £5,000 home for much less than the asking price unless it's very last minute or the owner had a cancellation.
Most owners will negotiate a little or maybe throw in a free welcome pack, BBQ hire or pool heating. But they are not going to give their home away for nothing so be polite when asking for a discount.
Unlike in the UK the running costs of an Orlando villas is very high as most have either the Air Conditioning or Pool Heater running all the time. Electric bills can easily reach $500 per month for a 5 bedroom home.
4. When you are searching for Orlando villas direct via our site you only have to fill in the contact forms once. Your details will be copied across from one page to the next saving time but also allowing you to quickly contact lots of owners. Just ensure that you have entered your email address and contact details correctly on your first enquiry!
What's important in your Orlando villa?
5. When renting an Orlando villa consider what's important to you. What you will be doing once at the home. If you are going to be visiting the Orlando theme parks everyday and not laying by the pool then you may be able to get a better deal by booking a home that doesn't have a secluded private pool area and lots of upgrades in the home like TV's in all the bedrooms, games room etc.
If you plan to spend time relaxing by the pool then consider the amount of pool furniture. Does the home have enough for your entire group to sit or lay down? Is the pool area overlooked by other homes and if so do you have a problem with this?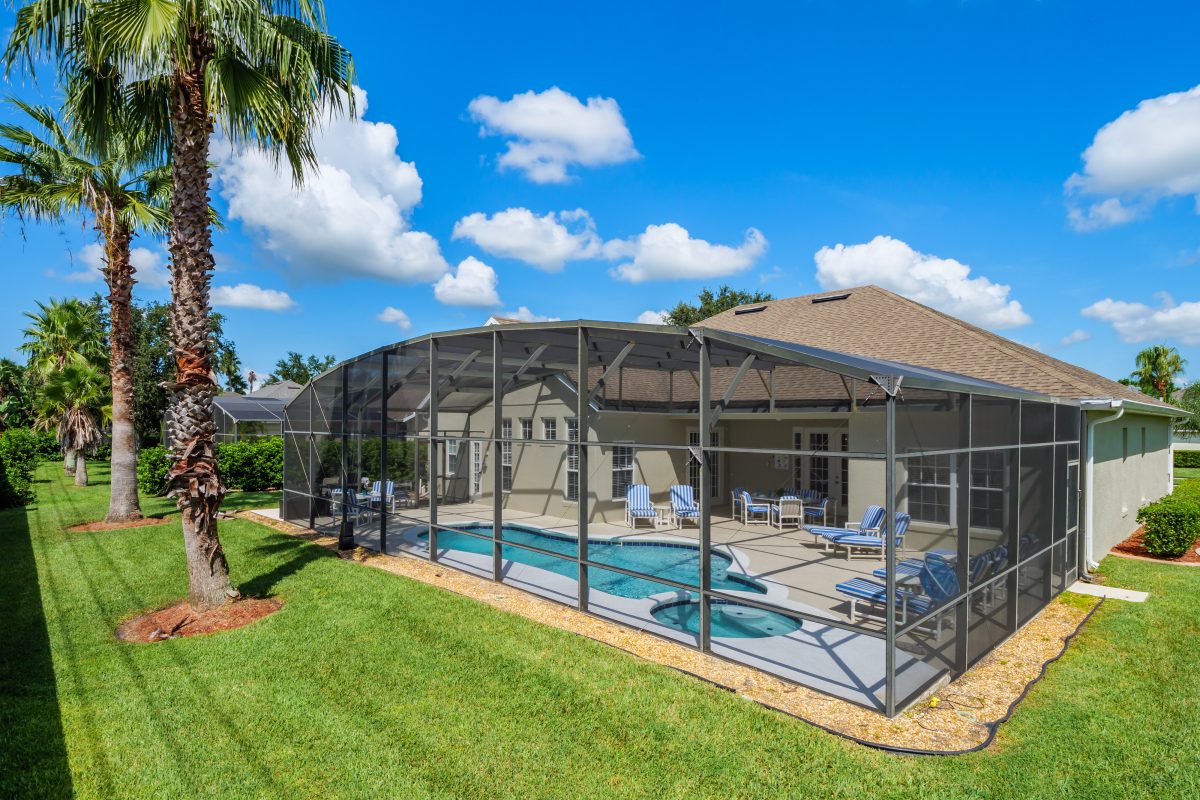 We have a large selection of Orlando villas to rent all with different pool outlooks. From golf courses views to lakes, woodland and private fenced in gardens so think carefully when booking.
Call the Orlando villa owners direct if you have questions.
6. If you have questions about a home or the area it's located in, it's often easier to give the owners a call. By speaking to them directly you will find out a lot more about the home in 5 minute call than you ever will via email. But please mention you found their home on the VR360!
7. All the homes we have in the Orlando area are within 20 minutes of the theme parks. Nothing is far away but you do need a car. There are a few shuttles from certain resorts to the theme parks and shopping malls. Personally I would not recommend using these as you have much more flexibility and freedom having your own car. Driving in Orlando is very easy but the traffic can be busy during peak times.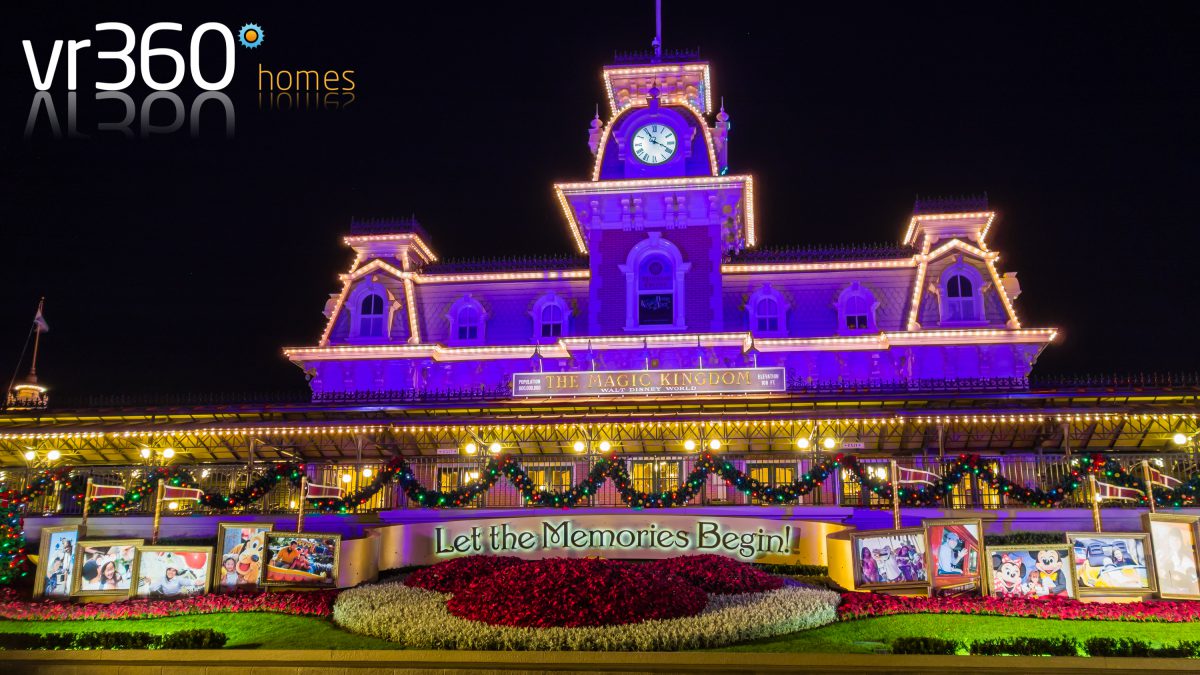 8. Why are some communities more than others? Most of the communities that are located within 3-4 miles of Disney's main gate such as Windsor Hills, Formosa Gardens, Emerald Island Resort etc are more expensive than homes located on HWY27, CR54 or further down HWY192. This is due to fact that most of the owners paid a premium to be in this location, and therefore need to charge a little more.
9. Do I need pool heating? This is a tricky thing to judge as it depends if you like the pool to feel hot or not. I have found that for the summer months June to the end of September you don't really need it. The summer air temperature is so hot that it's nice to have cool water to swim in.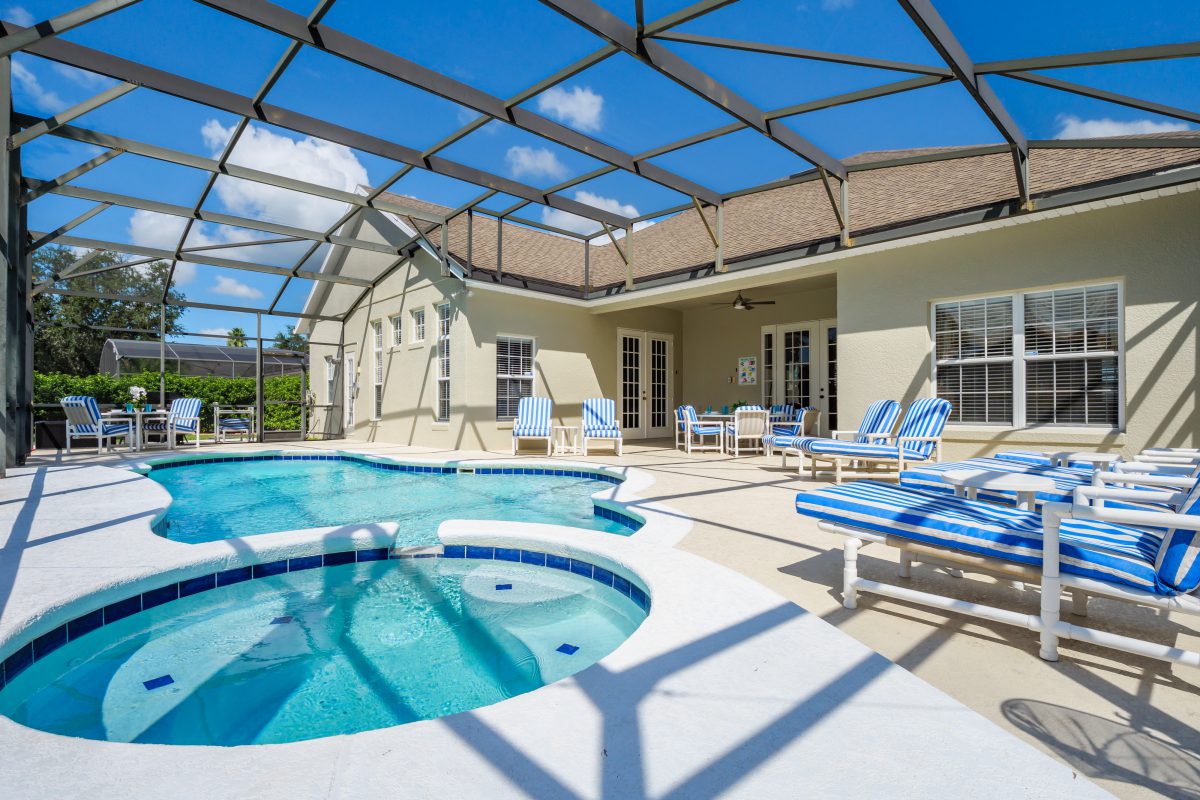 You don't need pool heating in the summer!
Most pools for the summer months will be around 80-85 degrees without heating. This is due to the outside temperatures of 90-100F. In the Fall/Winter months when the air temp drops to the low 80's during the day and 60's (October – May) at night I would recommend having pool heating. Also always use the pool blanket if supplied to keep the water as warm as possible. That way when you want to swim first thing in the morning it will still be over 80F even when the air temp maybe around in the 60's.
If you didn't pay for pool heating when you booked but once at the home think it's too cold you can always contact the owner and they will get the local management company to come and switch it on.
Most pools will be up to temperature within 24hrs as long as the air temp is not below 55F. In my experience most owners set the pool heat to around 85-87F which is a nice temperature. If you require the pool hotter than the recommended 85-87F and the owner will allow this they may charge more. The heater will be required to run longer hours and extra chemicals will be to be needed as the higher temp burns through them quicker.
We hope the above tips and advice help you find the perfect Orlando villa for next Disney adventure. We have homes from 2 – 15 bedrooms so can accommodate most groups. But if you still need help booking your Orlando villas direct with the owner please let us know. Please leave a comment below or send us an email via the contact form on VR360homes.