Formosa Gardens Florida is one of closest villa communities to Walt Disney World. Located only 3 miles from the main gate this small gated community features luxury Florida villas to rent all with private pools, spas / hot tubs.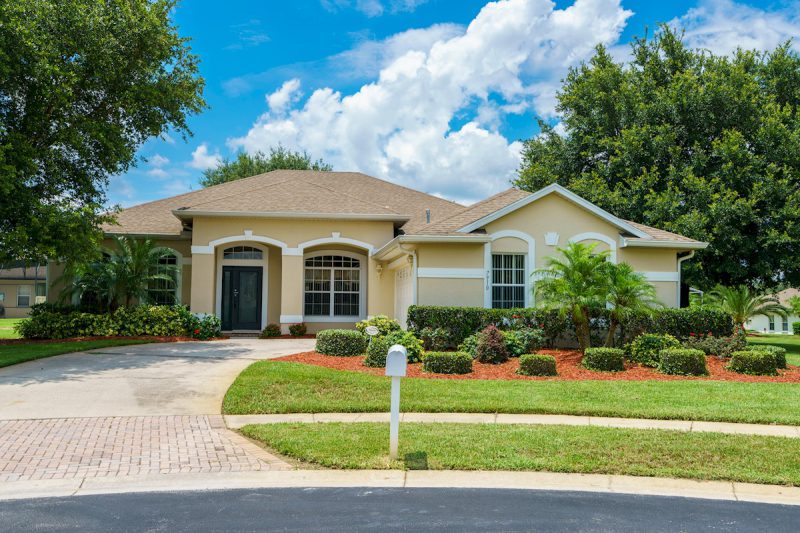 Formosa Gardens Florida has homes from 4 to 9 bedrooms many with lake or conservation views. They vary in size from 2,000 to 10,000+ sq feet so you will have plenty of room for you and your family to relax and enjoy your Florida holiday.
Most of the rental villas on Formosa Gardens cater for the high end of the market so are priced accordingly. If you want large pools, king sized beds, flat screen TV's and well equipped games rooms this could be the community for you. Most of the Formosa Gardens villas have a good ratio of bathrooms to bedrooms so you won't have to share with anyone else.
Large Pool Areas and King Size Beds!
Formosa Gardens is a small gated community which consists of one road going all the way round the outside. One road through the middle and a few cul de sacs coming off of this. It has a gated entrance which requires you to enter a code via a key pad making it very secure and quiet with only one road in and out.
There are a number of custom built Florida villas on Formosa Gardens most of which are at least 7 bedrooms. Most feature larger than normal pool areas with night lights, outdoor summer kitchens, home cinemas and even gyms. Below are just a few of these luxury Florida villas on Formosa Gardens:
St Georges Manor – 8 Bed 8 Bath (8500 sq ft) Florida Villa, this is the ultimate in luxury!!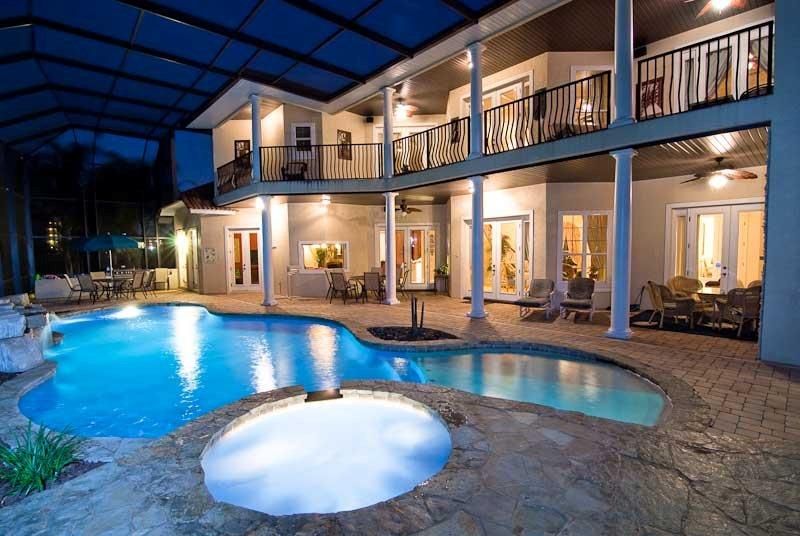 Star Lake Manor – 7 Bed 7 Bath Hi-Tech Luxury Florida Villa (7200 sq ft)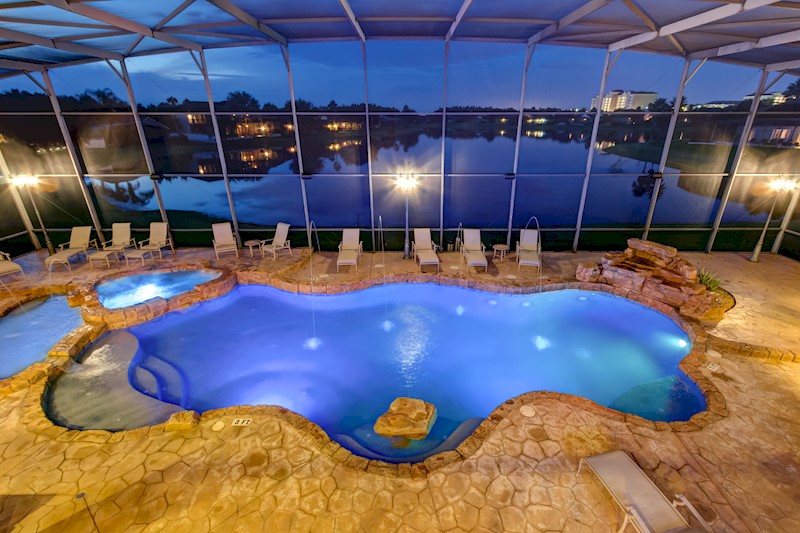 Formosa Gardens Florida is located just off HWY192 and is very close to a number of well known chain restaurants. Below are just a few nearby options, click the links to go straight to the restaurants website.
Formosa Gardens Restaurants
These are all within 5 minutes drive so you won't run out of choice any time soon. There are also the usual fast food restaurants McDonalds, Burger King and Taco Bell .
There is a small shopping complex less than a mile from Formosa Gardens called Formosa Plaza. Located in here is a Subway sandwich shop, UPS store, pizza parlour, walk-in medical centre and Dairy Queen ice cream shop.
You will of course need a super market and there is a brand new Wal-Mart less than 2 miles away which does pretty much everything!
As you can tell whilst staying at a Formosa Gardens villa you won't have to go far to find anything you need, there is also a Wal-Greens and CVS pharmacists close by.
Formosa Gardens Florida Villas Minutes from Disney
Most people stay at Formosa Gardens for the luxury accommodation, large pool areas and close proximity to Disney World. SeaWorld Orlando is within 15 minutes. Universal Studios is within 25 minutes and also features City Walk and Islands Adventure.
We have nearly 40 luxury Orlando villas to rent on Formosa Gardens with lots of photos and 360 Tours. To check availability or ask any questions about the rental homes please contact the owners direct.
If you are not sure how to book Orlando Villas direct with the owners then check out our blog post which explains the best practises.
In conclusion if you have stayed on Formosa Gardens before or would like anymore information that we haven't covered please leave a comment below. We will do our best to answer your questions.
Click here to see our full selection of Formosa Gardens villas to rent in Orlando, Florida.